PMSTUDY - YOUR TRUSTED PARTNER FOR CORPORATE TRAINING
PMstudy provides training in more than 160 countries for 3500+ companies. A few of the companies that currently have negotiated corporate rates or scheduled corporate classes with PMstudy are listed below: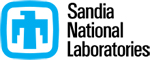 To sign-up for a scheduled corporate class and/or to take advantage of corporate discounts for your company, please submit enrolment details and our corporate account representative will contact you Enroll Now Some companies have an open payment account already established for direct billing.
Your company not listed above?
Contact us to check on established rates with your company or to setup a corporate account with PMstudy.
Why do leading global organizations choose PMstudy?
A very efficient and economical means to become Scrum certified:
Outstanding measurable success: Our 2-Day Exam Prep Classroom course has a proven track record of a 98.7% success rate, which speaks volumes about our success.
Experienced faculty: We owe our students high success rate (98.7%) and consistently great student feedback to the quality of our instructors. For instructor bios, click here
100% Moneyback Guarantee: : PMstudy assures you that not a single dollar of your training investment is wasted. Ensures that you pass the SCRUMstudy certification exams or we refund the retake/program fees.
Flexible delivery options: PMstudy understands different organizations have different needs and constraints, therefore, it provides corporates with flexible delivery options:

On-site training: Where onsite training is the preferred option, it gives us the opportunity to customize the training module to suit the needs of your organization based on your schedule.
Weekend classes: We can conduct classes on weekends to accommodate the busy schedules of the professionals in your organization.
Upscale, off-site locations: We also conduct classes in upscale hotels and conference centers for the comfort of our corporate participants.
Contact Us
To enroll in a corporate class or for more information CALL US NOW @ +1-877-316-9118
You can also email us at marketing@PMstudy.com or use the contact form below:
Download our corporate brochure to read more about our course and the reasons behind our outstanding success.